OUR BOARD MEMBER & ORGANIZATIONAL COMMITTEE
2nd International Conference of Dramatherapy & Playtherapy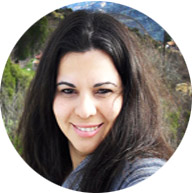 Psychologist, Dramatherapist
I was born and raised in Athens. I studied psycology, I got the degree of Higher National Diploma For Care Practice and obtain Bachelor of science in Psychological Studies in PRESTON UNIVERSITY USA. My postgraduate education concerns the pcycotherapic approach of dramatherapy at the greek institute of play and drama therapy "to athirma".
During and afterwards my studies I collaborated with: the psyciatrical clinic of Athens "Dromokaitio", the day care for people with special needs " Estia", the alpha programme of "Κethea" for people with alcohol addiction and finally with the center of learning dissabilities "leksis and praksis".
Today I collaborate with the psycotherapy and psychosial rehabilitation center "mythia" and I also maintain my own personal office, for psycotherapy and education, named "Entelehia" in which children and adults can participate, either indivitually or in groups, to theoritical or experential seminars of dramatherapy.