OUR SCIENTIFIC COMMITTEE
2nd International Conference of Dramatherapy & Playtherapy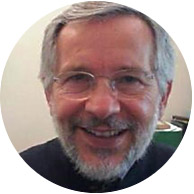 Psychologist, Play Therapist
Psychiatrist, Psychotherapist, Trainer– Supervisor of Family & Group Therapists, as well as Interprofessional Consultant for Organizations.
Member of the Scientific Committee of the Athenian Institute of Anthropos(AIA).
Member of Board of Directors of the Hellenic Federation of Systemic Therapy and Family Therapy Associations (ETHOS)
Member of the European Family Therapy Association(EFTA).
Member of the European Psychotherapy Association (EAP).
Member of the American Group Psychotherapy Association (AGPA).
Former President of Hellenic Association of Systemic Therapy (ELESYTH).
Has served as:
Former Α΄ Vice President of the Social Welfare Centre of Attica.
Coordinating Director of the Psychiatric Department of the General Hospital of Athens "G. Gennimatas", initiating and being responsible for the establishment and function of a Psychotherapy Unit.
Educator in the Family Program of the Therapeutic Community "Strofi" – KETHEA.
Responsible for the newly established Prevention and Education Unit of the Organization Against Drugs (OKANA).
Expert in the Major Program for Educators' Training under the auspices of the Ministry of Education, researcher, trainer and supervisor in multiple systems.